About Susan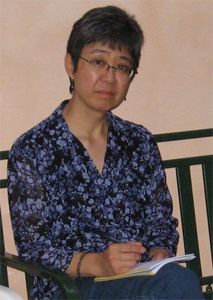 My parents grew up in Vancouver, B.C. They, along with their siblings and parents, were forcibly removed from their homes in 1942. They were Canadian citizens but because of their Japanese ancestry, they were sent to internment camps in the remote B.C. interior as "enemy aliens." When the war ended, they were not allowed to remain in the province and so they moved to Toronto.
I was born at St. Joseph's Hospital and spent my first twelve years in the downtown area, not far from Trinity Bellwoods Park. For as long I can remember I loved to hear stories and to read books. And when I grew older, I wanted to write!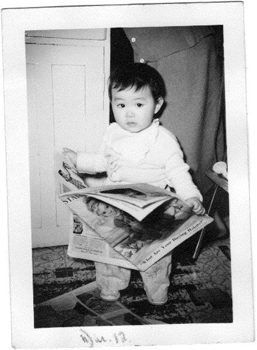 In university I studied English literature at Victoria College in Toronto and took creative writing with professor David Knight, who became my dear friend and mentor. After I graduated, I regularly attended David's Thursday Group for writers for many years.
My love of books was also fostered by seventeen years at
Books in Canada
magazine, where I had the privilege of working with some of this country's best writers and editors. Since then I have worked at other book publishers as an editor, always glad to be working with authors and books.
The publication in February 2012 of
Torn Apart
fulfillled my long-time dream to be an author. That journey has now ended but a new one has begun.
Some favourite authors
Good writing is a pleasure to read. I read widely—fiction, non-fiction, novels, and even poetry. I have many favourite authors; here are some of the short-story writers I enjoy:
Nathaniel Hawthorne
Alastair Macleod
Alice Munro
Some favourite places
I like to write about the places that I have visited in journals I've kept over the years. Besides Toronto, which is my hometown, here are some places I like to explore and write about.
London, England

Vancouver, B.C.

Venice, Italy